A real all-round sailmaker that exists for around 30 years by now and has an ever-growing customer base from professional and leisure sailing. We have a modern sail loft for new sails. Moreover, we offer sail repair and maintenance in Medemblik. De great variety of customers makes United Baltic Sails a thriving business. It is still an exciting challenge for us to find the right solution for your needs. We are always prepared for everyone with special requests.
We produce various types of high-quality blocks for the rigging of professional charter ships, tall ships, traditional yachts and flat-bottom ships. The big advantage of our block design is that all of them can be easily dismantled for inspection and maintenance. Furthermore, the blocks are especially strong and suited for use under difficult circumstances because of their robust 316 stainless steel inside fitting. We can deliver many different models from our stock. But if you have special requests, we are happy to make custom-build blocks for you.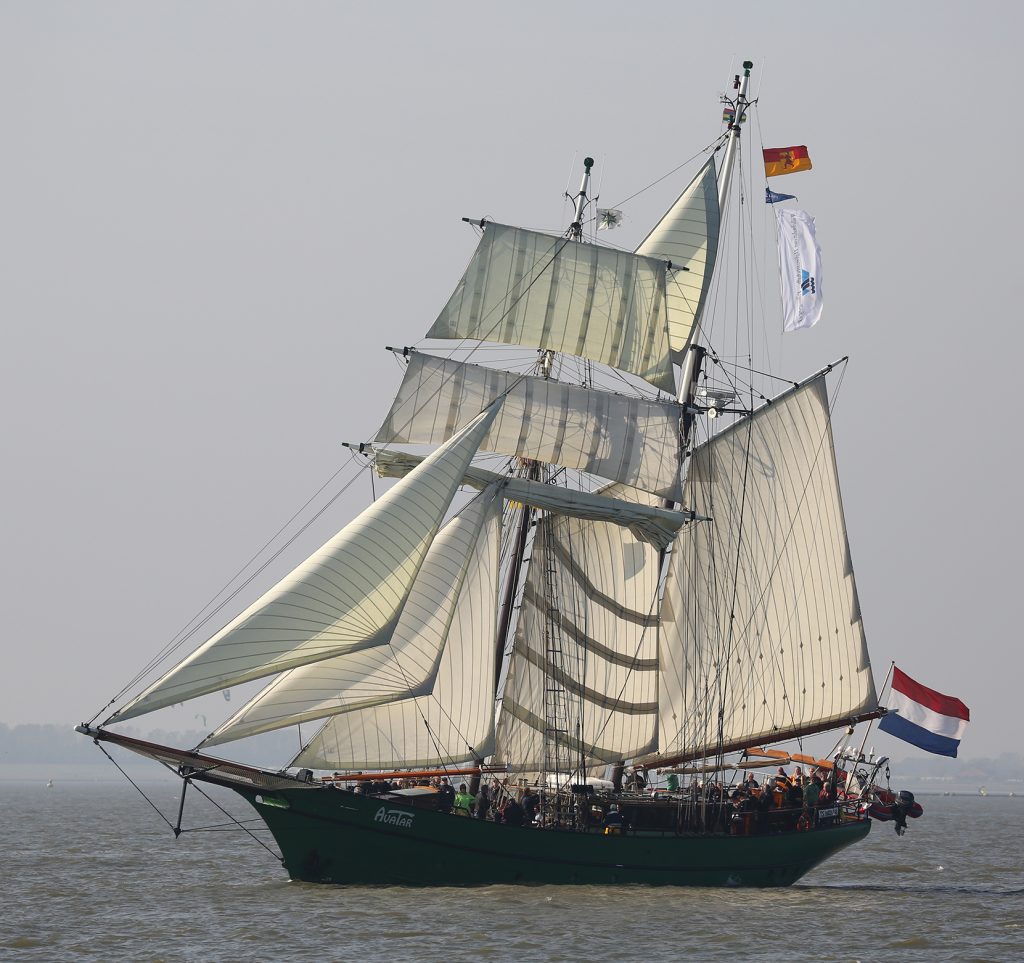 1989
Our business is established
In 1989 Untited Baltic Sails was founded as a joint venture with the Polish sailmaker Bryt-Sails from Gdansk for making sails. Until today our sails are produced there by approximately 25 colleagues. In 2002 Hans van der Lee took charge of UB-Sails. From 2022, the leadership will pass to Patrick van de Walle. Initially, we mainly worked for the traditional sailing charter boots. But soon we started producing sails for recreational sailing with growing success. This development lasted for the following years. At the same time the demand for repairs and maintenance grew constantly. To meet this demand we founded an independent department in Enkhuizen, the Netherlands under the name "Zeilmakerij UBS" (Sailmaker UBS). In the recent years this department was under control of Patrick van de Walle. Here, sails are adjusted and repaired, in large parts in traditional craftsmanship. The departments work together were closely and we are perfectly attuned to each other. The sailmaker UBS was a great success. Due to the rapid expansion of it we moved to Medemblik in 2017. Nowadays we are a modern all-round sail maker with a wide international customer base.
Zeldenrust 9
1671 GW Medemblik
Monday to Friday
8:30 am to 4:30 pm
Closed on Wednesday
For adjusted opening times see Google.
We try to answer your mail as quick as possible. At the latest, you will receive a reaction the next working day.